Commitment to Quality Distinction
Polarchem bases its business on long-term continuous business relationships. Product quality and service has always been our daily watchword. In order to prove this to our customers, our company is certified in accordance with ISO 9001 and all our products in environmental and safety issues are comply with European Union Directives.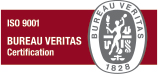 Our products have been manufactured under the controls established by a Bureau Veritas Certification approved quality management system
that conforms with ISO 9001: 2015.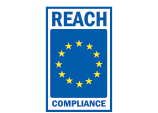 Our products have been classified, labelled & packaged according to the CLP regulations,
set up by European Chemicals Agency ECHA (EC) No. 1272/2008
Safety and environmental protection
Our business is production supply of chemicals. We always provide the most up-to-date safety information for the products, we deliver. Our trained personnel ensures an environmentally secure logistic right to our customers.